In the heart of Dhaka's bustling cityscape, an inspiring tale of booklovers and community spirit has unfolded.
Abrar, an 8-year-old boy, strolling through Justice Sobahanuddin Park on Saturday morning with his mother. This is a regular mom-son weekend routine. But today, as they passed a towering tree, the boy's eyes lit up at the sight of a small corner brimming with books.
Without hesitation, he ventured closer. It's a small book shelf filled with books. On the top of the shelf, it says, 'Take the book you like. Please return after you finish'.
He picked one book. Soon, he was engrossed in a world of adventure and imagination, sitting on a nearby bench with a book in hand. His mother took another. This simple act marked the inception of something remarkable.
Thanks to the collaborative efforts of Goofi – a renowned children learning brand, Grow Your Reader Foundation – a non-profit organization, and the Justice Shahabuddin Park Authority. Two such book corners, affectionately called 'Book Garages' by Grow Your Reader Foundation, have sprung to life in this vibrant park.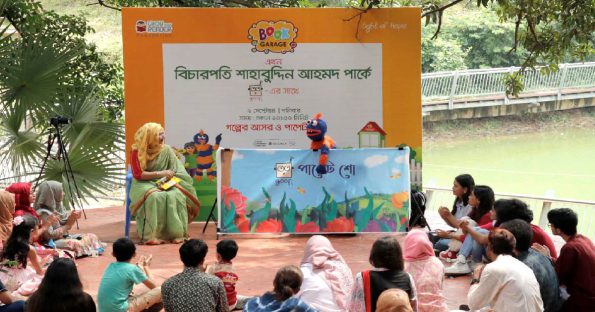 The grand inauguration of these book garages on September 9th, 2023, was a celebration of learning and literature. Popular children's book author Tahmina Rahman graced the event, reading from her own enchanting tales. Goofi Puppet Show with its popular character Bluetooth, added an extra layer of magic, captivating the eager young book lovers in attendance.
This is just the beginning of a transformative journey in Dhaka city. Goofi already partnered with Grow Your Reader Foundation to establish a total of ten Book Garages across the capital. This pilot program aims to cultivate a love for reading among Dhaka's children, igniting their imaginations and expanding their horizons.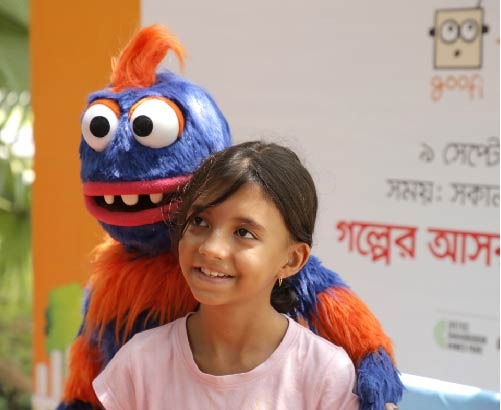 Goofi is a brand of Light of Hope Ltd. – a learning and edutainment company focusing on preparing young children with future skills like creativity, problem-solving, emotional intelligence and moral values.
The company has set up more than 600 school libraries across Bangladesh through its project called 'Porua' – the Reader. Goofi, since its beginning in 2019 already supported over 150 school libraries with its vibrant and theme-based books throughout Bangladesh.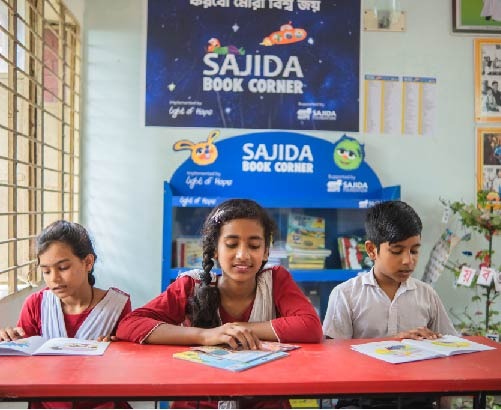 With the success of the initial program, Goofi and Grow Your Reader Foundation have plan scaling up this initiative, turning public places into reading places by bringing accessible and engaging Book Garages.
As children like 8-year-old boy Abrar continues to explore the wonders of books, these mini public libraries will work as the bridge between dreams and reality, where young minds can flourish and the love for reading can thrive.
In a world filled with mobile and TV screens, partnerships like these to nurture young readers is a heartwarming testament to the enduring power of books.
---